Top, left: The Downey main hall had a certain artistic flair.

Top, right: Mrs. Bastien's art class featured fully-clothed student models.

Middle, left: An old-time typing class uses typewriters - not computer keyboards.

Middle, right: Football featured a bevy of cheering sports fans as the Knights were close to scoring.

Bottom, left: Cheerleaders prepare for the Homecoming Parade.

Bottom, middle and right: Prom night is all about dressing up in tuxes and formals so elegantly on display.
---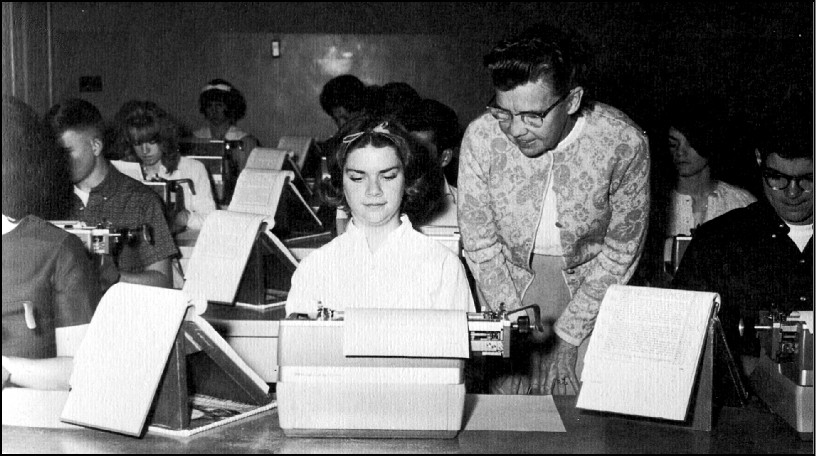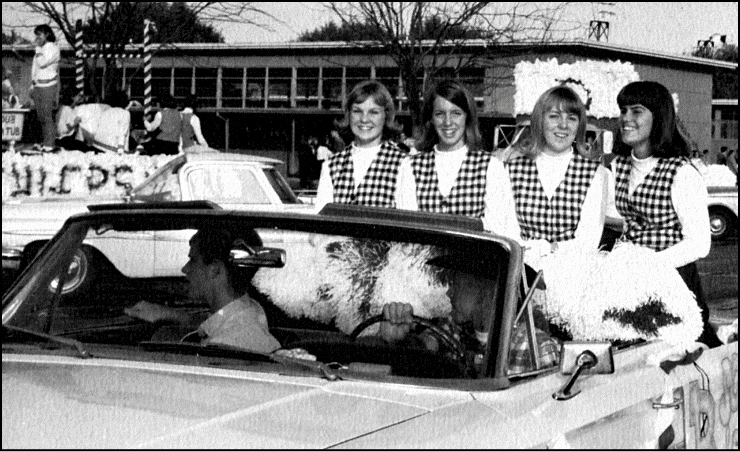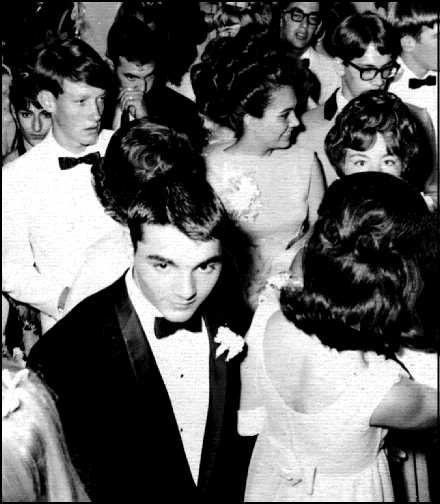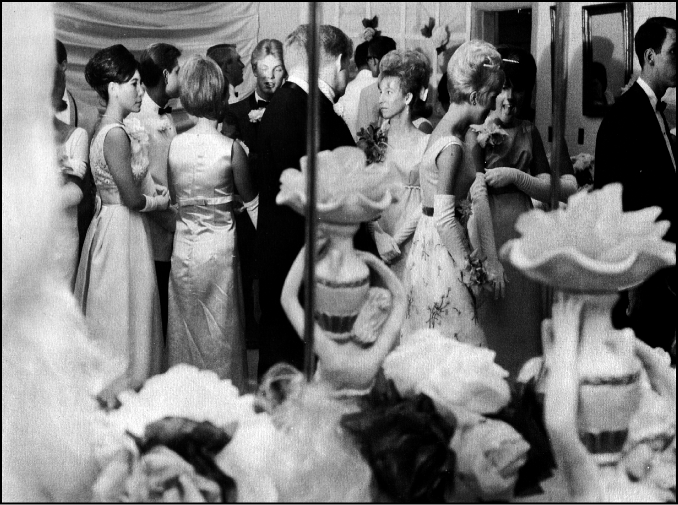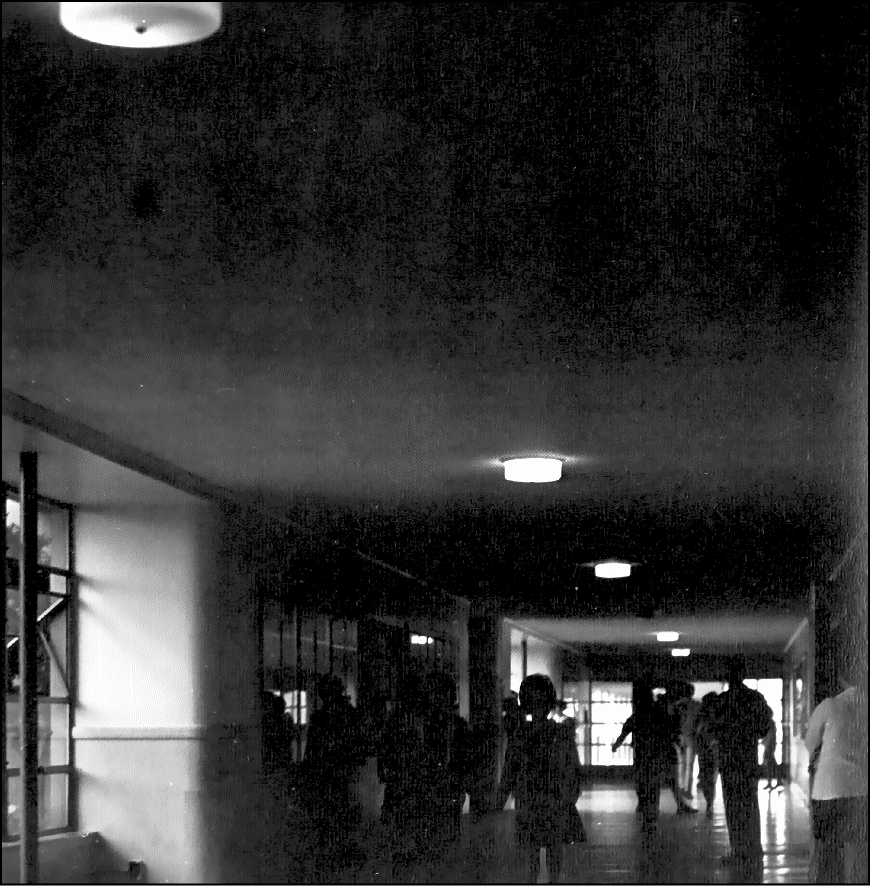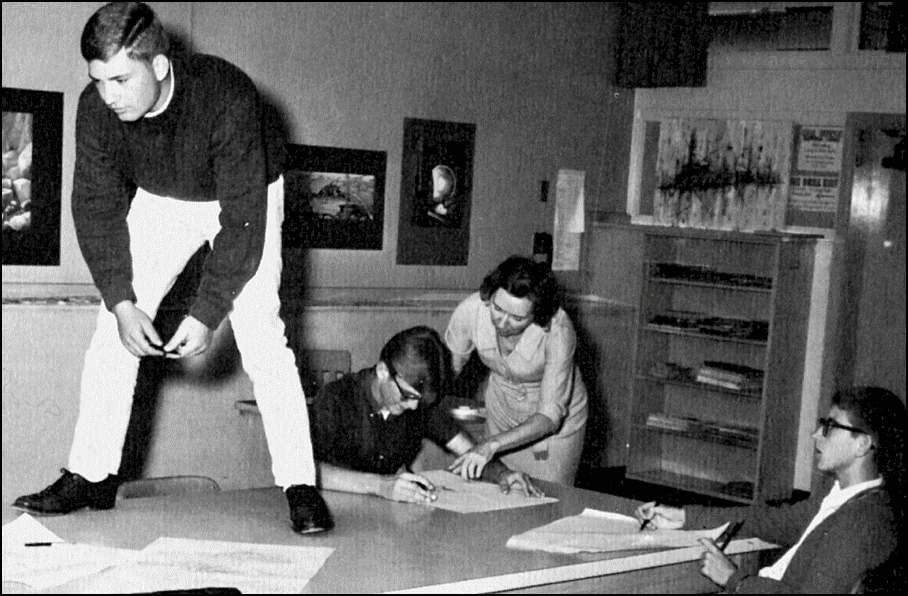 ---
1960s High School Days
Most Modestans know that famed "Star Wars" filmmaker, George Lucas, was born and raised in the town and made it famous with his 1973 film, "American Graffiti." That film provided a look at high school life on the last day of the school year in 1962. The film drew inspiration from Lucas's own experiences as a student at Thomas Downey High School. Much of the action takes place one night in downtown Modesto with cruising, pranks and romantic dreamss mixed in with a terrific rock 'n' roll soundtrack.
Downey High (Dewey in the film) was Modesto's second high school, opening in 1951. It was named for Thomas Downey, first principal of Modesto High School. Downey was a taskmaster, involved in Modesto education from the late 1880s through 1915: teaching at the old brick schoolhouse, becoming principal and then retaining that title at Modesto High when it opened in 1900. So his name was appropriate for the new school.
As shown in "American Graffiti," before the 1960s took a tumultuous turn with the Vietnaam War and civil unrest, the early years were imbued with an innocence that can never be recaptured, except in photos of those days. We share here some yearbook photos from Downey's 1963, 1964, 1965 and 1966 "Shield."