Ross House at I Street and Front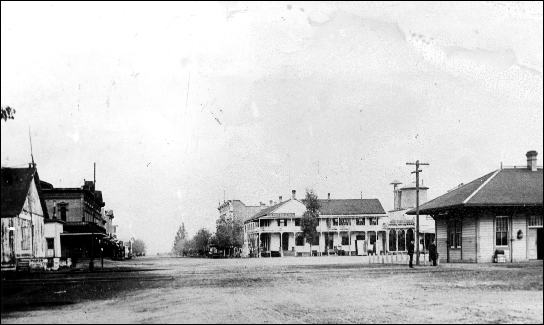 I Street, c. 1885. The building in the background is Ross House, transported in two sections from Paradise City. The original Southern Pacific Station is on the right. The photo is taken down I Street, which the railroad designed as the broadest street in the new village at 100 feet wide.
The Front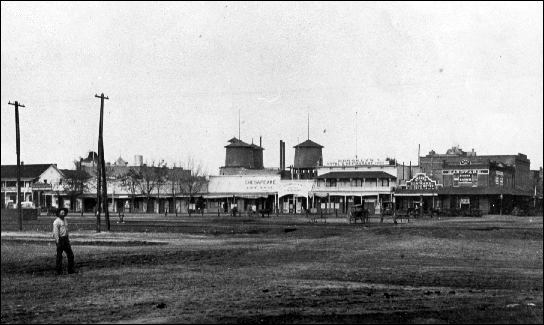 The Front, c. 1880. The rowdiest part of town. Taken from the middle of H Street, west of the railroad tracks. Ross House can be seen to the left with several businesses to the right. Rogers Hall, with its second story meeting hall-theater, is on the extreme right. The Front boasted saloons, opium dens and vice parlors.